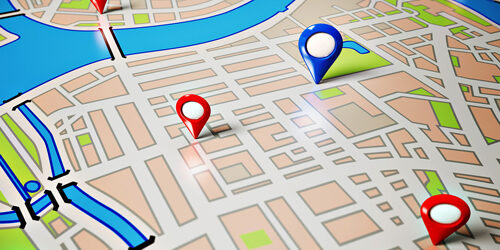 Headquarters Church
Greater Liberty Temple
491 Orange St.
Newark, NJ 07107
Pastor: Dr. Robert C. Jiggetts
(973) 350-5580
In April of 1972 under the aegis of the Holy Spirit, Dr. Robert C. Jiggetts organized Liberty Temple Universal Church of Christ in the living room of his parents' home at 659 Huxtun Avenue Orange, New Jersey. The late Reverend Carl Winckler, the late Elder Nathaniel Kirton and Sister Barbara White were the founders. There were a host of foundation stones including, the Mother Alleyne Jiggetts and the late Mother Georgiana Hunter, Sister Mildred Rivers, Reverend Alford Vaughn and his aunt, the late Gloria Key.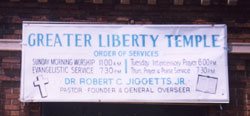 From the living room with its family closeness, the ministry moved to the Y.M.C.A on Main Street in Orange and abode there for 3 years.
In 1975 the church purchased the structure at 19-23 Part Street, Orange along with an apartment building next door. All mortgages on the church and properties were paid off.
In September 1999 Liberty Temple was forced to move from its home of over 25 years as the City of Orange claimed imminent domain and seized our properties on Park Street to erect a new police building.
We moved to a small, temporary location at 239 Central Avenue in East Orange, New Jersey, located on the upper level of Rayco Automotive. There we remained for two years.
In November 2001 the Lord blessed us to purchase the structure at our current location of 491 Orange street, in the city of Newark, New Jersey. On the first Sunday in December 2, 2001 we held our first worship service at our new location. While the Sanctuary and upper floors were being renovated, we worshiped on the first floor, using space constructed as two stores.
Currently we have moved up one level and are now worshiping in what will become the Fellowship Hall when the renovations are completed.