Steering Committee Chairperson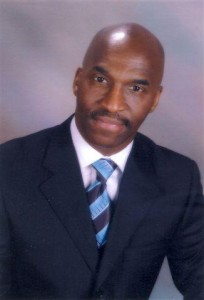 The Reverend, Bishop Carlos A. Jesse I, was born in Panama and educated the New York City Public School system, a graduate of John Dewey High School, New York Theological Seminary and holds a Doctorate in Ministry from Springfield Christian College and Theological Seminary.
Bishop Jesse has been in ministry for over 30 years and served as the Pastor of House of the Lord Pentecostal Church, Reverend, Dr. Herbert Daughtry, National Presiding Minister and Brooklyn Temple Universal Church of Christ, Dr. Robert C. Jiggetts, Jr., Chief Apostle and Presiding Prelate; both in Brooklyn, New York.
He serves as chair of the Steering Committee of the Universal Church of Christ International and Special Assistant to the Chief Apostle and Presiding Prelate Jasper Rolle, Jr., at the Abundant Life Tabernacle, Bronx, New York.
He is a Technical Training Specialist for the Retired and Senior Volunteer Program of the Community Service Society of New York for 24 years.  In addition he is the President and CEO of Bishop Carlos A. Jesse Ministries and Senior Executive Vice President of ABCD Ceremonial Consultants Limited.
Bishop Jesse' other roles include Lecturer, Bible Institute Instructor and Revivalist.  He is the devoted husband of Lady Eileen Denise and loving father of Joy Denise and Carlos, II, doting grandfather of Bryanna, Cayla, Alexis and Dylan.
ABOVE ALL A LOVER OF JESUS CHRIST.